A state of the art, easy to use SIP client
Available for Mac, Windows and Linux
Volume Discounts
For organizations with more than 100 seats, Blink Pro can be provided at a discounted price. We can provide demonstration and support for integrating the client with the enterprise
Co-Branded Version
Blink can be featured with menus related to service provider name and settings. These include the SIP server settings page where additional services can be purchased directly from the service provider without having to login again on the web site.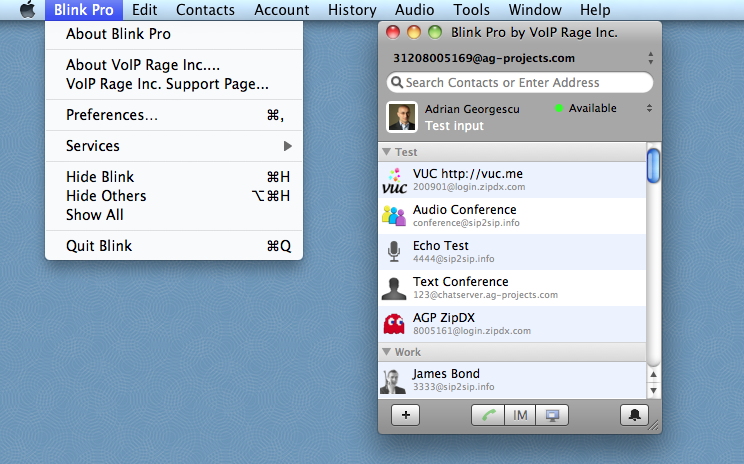 At a single click of a button, Blink can be downloaded and provisioned with a SIP account from the service provider. The end-user does not have to enter any account information, everything happens auto-magically.
Alternative Branding
Blink can be provided with a license that allows for completely rebranding of a product derived from it.
Alternative License
Blink can be provided to those interested with a non-GPL license that allows forking of the project under a different name without the need to contribute back.
Inquiries
For inquiries about the above mentioned products and services please contact AG Projects.